PXP Pet formula
$ 65.00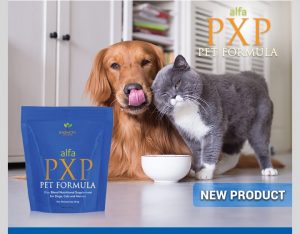 Description
JUST LAUNCHED – Alfa PXP Pet Formula, suitable for dogs, cats and horses.
Proper pet care begins with good nutrition. Alfa PXP Formula i an all- natural product consisting only of rice. The nutritional benefits of polysaccharides and  polypeptides  may safely enhance the overall health and performance of your pet.
60 gram
Only logged in customers who have purchased this product may leave a review.